Some of us leave our homes or offices several times a year to head across the country (or the globe) to attend events. Whether it's a trade show, conference, seminar or meet-up, it usually represents long travel, many nights in a hotel and long days on your feet.
It can be exhausting, stressful and difficult – but it doesn't have to be.
Here are 12 easy tips to help you survive and get the most out of your trip.
1. Wear flat shoes
Sure, heels make you taller and make your legs look awesome. Got it. Now put them back in your closet and pull out your most comfortable professional-looking flats. Because wearing high heels puts stress on your lower back, increases the weight load on the front of your foot, causes bunions and often hurts like hell. If you have one event that requires no more walking than cab-to-door, go ahead and bring the heels. But you absolutely may not wear them for any extended walking.
2. Choose suits or clothes that are kind
This is not the moment to pull out that designer suit that you bought at the sample sale last year because it fit you that one day. If it's too tight, you will be miserable and it's just not worth it. Bring clothes that make you comfortable.
If you're going shopping, consider choosing clothes that have some kind of stretch factor. There's a reason millions of people are wearing their yoga pants to the grocery store – and no, you can't wear your yoga pants to the conference but you can use the same kind of thinking to choose what you will wear.
3. Bring extra underwear
Stop laughing. In that four minutes you have between the all-day seminars and the team dinner, change your boxers, tighty-whities or scanties. You'll be amazed at how much a fresh set will do wonders for your well-being. You're welcome.
4. Don't drink too much
It's incredibly tempting to knock back a few alcoholic drinks at the post-show cocktail party. You're tired, you've worked hard and you deserve it. Besides, everyone else is drinking. But think about this – if you restrain yourself, it's much less likely you'll do something you'll regret later, plus you'll be less exhausted and generally feel better in the morning.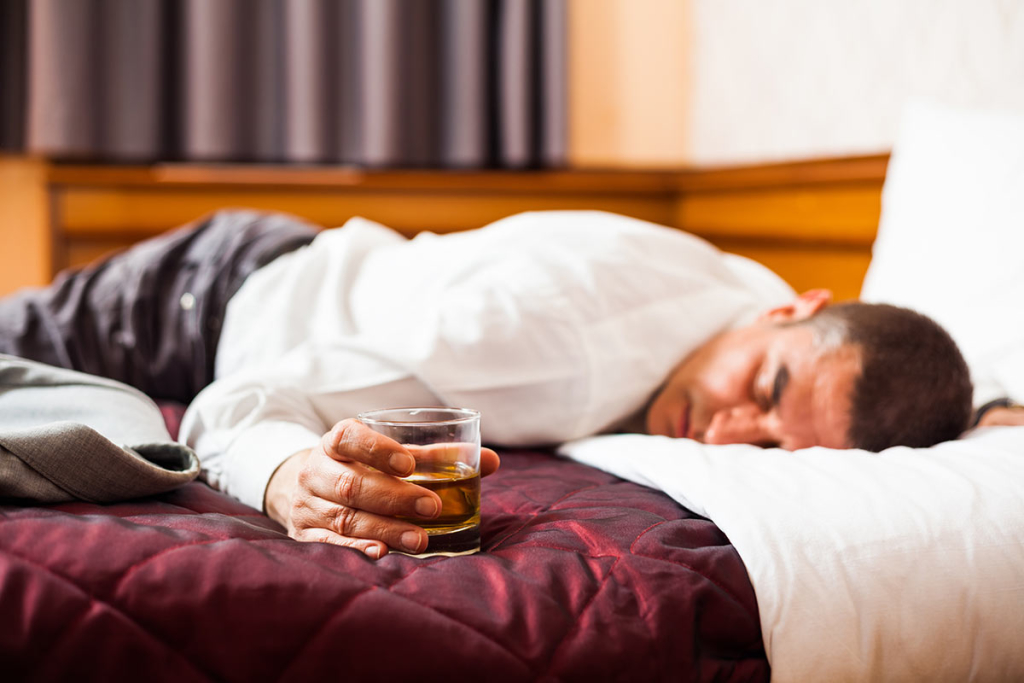 If you really really want to have one, have ONE – and try to make it something with some nutrients or hydration in it, like a bloody mary or vodka soda. And remember to –
5. Hydrate
Air travel is extremely dehydrating, and it's easy to forget to drink water when you're running around all day. Pop a bottle of water in your bag and remember to sip from it now and then. Your muscles and joints will feel better, your system will thank you and even your brain will function better when properly hydrated.
6. Carry healthy snacks on the trade show floor
There's nothing worse than that 2:00 pm hunger when you've had no chance to eat lunch. It can drive you to factory-produced packaged jalepeno cheese-stuffed pretzels from the concession stand, which look gourmet treats when you're hungry but leave you questioning the meaning of life shortly after you eat them.
Practice safe food by tossing some nutritious snacks in your bag before you go. Great candidates include almonds, dried fruit and protein bars (check ingredients; some are heavily processed or loaded with sugar). One tactic I like is to order an extra bran-raisin or other healthy muffin at breakfast and pack it along in case I miss lunch.
7. Be in good shape before you go
Obviously this isn't a tactic you can loop in at the last minute. Keeping yourself healthy and strong makes you feel better every day and helps you in everything you do.
8. Bring a tradeshow lifesaving kit
Throw these items into your suitcase and have them with you – they're small, light and can be hard to find or expensive when you're on the go.
Baggies: It may sound crazy but these can come in very handy (for example, to carry that leftover muffin to the show).
Band-Aids: Even flat shoes can cause blisters, which are excruciating without a Band-Aid and manageable with one.
Safety pins: Have you ever lost a shirt button (or worse, a pants button) and then have to spend the day tugging on your clothes while worrying about what's showing? Enough said.
Earplugs: In case you didn't realize your room was directly over the dance club or across from the room full of frat kids, these can make the difference between a night's sleep and a long nightmare.
9. Eat breakfast
You need fuel to keep going when you're on your feet the entire day. A good breakfast includes protein, but not too much sugar or fat (which can make you sluggish). Not everyone is a breakfast person, but this may be the one time you want to go ahead and eat something in the morning.
I'm a big fan of oatmeal with raisins, bananas and walnuts, or an omelet with veggies. And as tempting as that bacon and sausage looks on the buffet, try to limit yourself to one piece (even better – no pieces, but I'm trying to be realistic).
10. Bring a robe
There will be times you're just chilling in your hotel room and don't want to use up one of your few shirts and pairs of pants. Some hotels do have robes for guests, but many don't (and it's not entirely clear if they get washed between guests).
11. Use your phone as a wi-fi hotspot if you have unlimited data
Hotel wi-fi can be absurdly expensive, and it's often annoyingly spotty. If you have a smartphone, you can use it as a personal hotspot by going into your settings. You'll want to check your plan first, since data charges can rack up fast.
12. Don't fly home in your suit
If you're leaving directly from the conference, make sure to put a super-comfortable set of clothes in the front pocket of your suitcase so you can change before flying home. You can read more tips for flying smart here.
https://www.linkedin.com/pulse/five-steps-healthier-plane-flights-diana-wolff
By just doing a little planning before you go, you can get more out of your conference or trade show while keeping yourself healthier and happier. There's just one more question, and only you can answer it – is it okay to nick the hotel amenities?