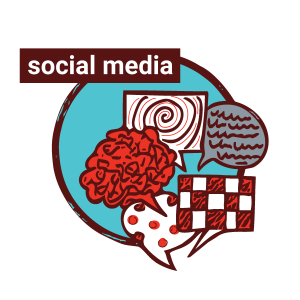 social media profile optimization
When you look at your social media profiles, are they attracting prospects to your content or are they turning them away? The problem is, you have no idea. Unlike traditional marketing channels, your social media profile is a first impression to prospects you don't even know are considering you.
Our clients often take the right step in creating a social media profile, but often aren't conveying their messaging in way that's compelling or engaging. Our experts have a long track record of helping clients improve their brand pages in addition to optimizing executive profiles on LinkedIn.
A good social media profile includes:
Brand persona – Having a distinct brand voice is crucial to a strong social media presence. Each channel needs a tone that resonates with potential customers and encourages them to engage with your content.
Consistent messaging – Many brands don't convey their brand positioning on social media and therefore, don't have consistent messaging across channels. However, social needs to seamlessly integrate with other channels or else brands risk getting their message lost in the shuffle. Using our Integrated Marketing Blueprint, we help clients keep messaging consistent across traditional and digital channels.
Great design – In order to make a strong impression, you need to ensure you have eye-popping logos and graphics on your social media properties. We work close with our creative team to ensure your pages catch your audience's attention.
Strategic keyword optimization – Just like Google, social media has its own version of search engines. We know how to optimize your brand's social media page using the keywords that matter most to you. As an added benefit, well-optimized social pages often show up as a top search result.
Let us help you optimize your social media profiles. Find out more by emailing us at info@lrgmarketing.com.
focus areas within social media