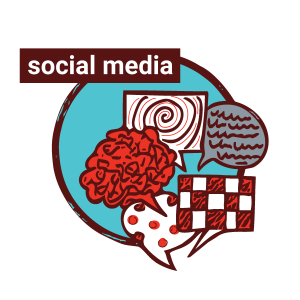 social media content development and engagement
Content is the foundation of any good social media program. Quality social content needs to contain compelling copy that moves your followers to click-through or engage.
We handle everything from managing social media accounts to engaging influencers. Often, we even write posts on behalf of your executives on LinkedIn.
Our approach is to share a mix of content, including media placements, third-party articles and company resources. We'll make sure your social accounts are active and ultimately help you gain more followers and engagement. We'll also find content that resonates with your followers and share it on your channels.
Most importantly, we can repurpose existing content, such as blog posts or white papers, into compelling social content. This gives you a bigger bang for your buck on your marketing assets so your message is amplified, which turns into new web traffic on the pages that matter most to you.
Part of our expertise is the research that goes into a social program. We'll regularly analyze the best days and times to post content in addition to trending hashtags or keywords to help get your brand out there. This is all part of our editorial calendar, which will ensure you'll stay in the conversations that matter.
We'll also engage followers who comment on your brand and a variety of industry influencers which includes, analysts, reporters and bloggers. These influential voices are key drivers for increasing your share of voice and exposing your brand to a larger audience.
We make this work by creating Twitter lists and researching what topics they care most about, then making sure that content permeates on our social channel. We also work with a team of PR specialists to ensure we're building relationships with the same people online you're trying to reach offline.
Do you want to learn more about our social media content strategy? Email us at info@lrgmarketing.com.
focus areas within social media