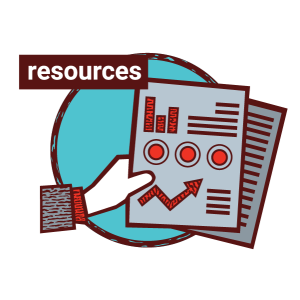 how to prepare for a successful trade show
Trade shows are a must in any B2B marketing program. No matter what business you're in, your industry's trade shows will feature exhibits from your top competitors along with hundreds if not thousands of potential customers. Trade shows are also attended by most members of the trade press, adding to their value and making them a unique opportunity.
Still, sometimes marketers find themselves short-staffed and unable to prepare for the many challenges that come with making a trade show a success.  When this happens, the result is that B2B companies end up wasting time, money and energy without a proper plan in place.
Our marketing communications firm has spent decades helping brands thrive at trade shows, driving ROI through sales leads, new product awareness and PR placements. Our positive experience at trade shows is a result of our connections, preparation and management expertise from registration to the last hour of the show.
Here are some of our secrets to getting the most out of your experience:
Identify objectives – Determine your sales and marketing goals. Get buy-in from all stakeholders and management so you have alignment from the beginning. This will help determine which strategies you can leverage to get the most from the event.
Plan everything – Don't leave your success to chance. Begin with your big-picture strategy – why are you attending the show? – and go from there. Make your booth visitor-friendly, stock it with the kind of information your prospects can use, and determine the right number of staffers to send so visitors get attention but the booth isn't stuffed with your own personnel. Set up meetings with individuals you wouldn't have other opportunities to see in person. And, ideally, each employee staffing the booth should have a schedule that covers the entire time they are at the show. That way you can maximize your expenditure in sending them there. The more detail you can plan for, the better – including budgets. Trade shows can take a large toll on budgeting so the more specific you can get about costs for each part of the show, the less you'll surprise your finance team.
Start early – Give yourself twice as much time as you think you need to prepare. If you're building a new booth or making changes to an existing one, chances are the exhibit provider will want many weeks of lead time. Book flights and hotels early to capitalize on the best rates and locations. Make sure you identify every possible product listing opportunity so your company name and products appear as often as possible. Make sure you know the deadlines for marketing opportunities so you have time to choose from the best ones before a competitor grabs them. Look for speaking opportunities, many of which are filled months in advance. Figure out if you want to host or sponsor a happy hour or dinner and start laying the groundwork as soon as possible.
Keep stakeholders informed – People like surprises, but not when it comes to tradeshow costs or an error in your branding. By keeping your team involved, you maintain a system of checks and balances that helps ensure mistakes are minimal along the way.
Prepare for plan B – Even the most thought-out plans can fail. However, it doesn't have to ruin your trade show experience. By preparing contingencies for everything that can go wrong, you can ensure that your many months of effort pay off for you and that you get the results you're looking for. In fact, sometimes when plans go wrong it creates a situation that actually results in something better. It's your agility and know-how that can make a show work for you no matter what gets thrown your way.