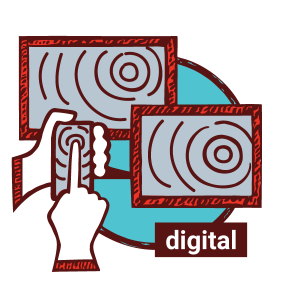 search engine optimization
SEO is a constantly-changing algorithm that is more vital to your business goals than ever before. Ranking well in search engines for keywords relevant to brand generates more web traffic, increases your company's awareness and creates more business leads.
There are several factors that go into an SEO program including keywords, content, the site architecture and even how it's coded. Even if all the search signals are in-place, you need a strategy to keep your site updated and optimized for new changes to the algorithm.
This is often a time-consuming process and can be difficult to achieve without the right experts available to help.
Our process starts by looking at a variety of off-page and on-page factors that help us figure out if your content is helping or hurting your search ranking. We also conduct keyword research to see which terms are highly-searched and create pages that match those search terms.
Content usually fixes a majority of the problems, but there are a number of basics including HTML tags, alternate text, titles or meta-descriptions, all which have important ramifications when your company is being searched.
Sometimes, fixing what's wrong can be as simple as finding and replacing broken links or other common, but easily solvable problems. Whatever you need, we'll work with you to ensure the site provides your users with a seamless experience keeps them coming back.
Wanna learn more about our SEO capabilities? Email us at info@lrgmarketing.com.
focus areas within digital