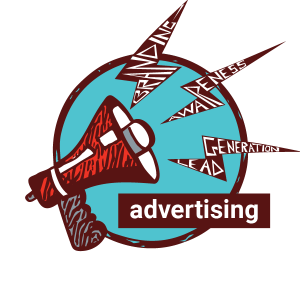 As more and more B2B businesses begin to recognize the value of social media, your prospects' news feeds are becoming crowded with messages. Facebook has already reduced the organic reach of brand pages through their complex algorithm. At the same time, all of the social platforms have greatly developed their advertising platforms, giving businesses a highly targeted and cost-effective way of extending their reach to new prospects.
Paid social ads are easily targeted with laser precision across a vast array of verticals, demographics, and deployment options to reach exactly the audience you want. With paid social, you can place a post into the newsfeed of any of your buyer personas, in a specific region, at a specific time of day – with the guarantee that it will be seen.
Imagine being able to put a fantastic case study in front of C-level individuals in your target demographic with business revenue over $10 million. We can help you get that case study in front of that exact individual the next time they check LinkedIn, Facebook or Twitter – and follow their actions through site visits and content downloads.
Social media provides unprecedented opportunities to get your message to a wide audience comprised of your exact targets. With paid social, this opportunity costs a fraction of what it would on many other media vehicles. And like all our digital marketing strategies, it generates a wealth of data and metrics that we use to further refine campaigns and help clients reach their objectives.
LRG puts your brand and content in front of the right sets of eyes. We can help you use paid social to promote your solutions, drive traffic to your website, grow your social followers, or even recruit new employees.
Discover how we can help you reach business objectives cost-effectively with paid social. Email us at info@lrgmarketing.com.
focus areas within advertising