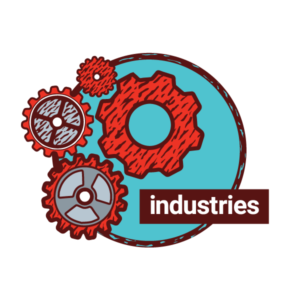 marketing for the physical security industry

The B2B market for physical security products is strong as organizations of every kind look to create a safer and more secure environment. Within this rapidly expanding market, the number and intensity of messages from all the players are rising fast, as every security-oriented brand tries to reach potential customers. In such a noisy environment, many brands are finding it harder than ever to get their messages heard – and acted on.
As security marketing specialists, we create identities, craft messaging and execute strategic marketing programs for manufacturers, integrators and other security solution providers. We help physical security companies reach their target audience and meet communications objectives that support specific business goals.
We will help you reach Chief Security Officers (CSOs), security directors and other key stakeholders using a range of communications channels to meet the goals that are unique to your business. With the fragmentation of B-to-B media, finding and reaching your targets is more of a challenge than ever before. We have the expertise to leverage paid, earned, owned and shared media with an integrated digital program that will put your message in front of the people you need to see it, with multiple touchpoints and approaches to make sure the message breaks through, gets heard, and drives action.
We offer a full range of marketing services for physical security firms that can be tailored to your needs, objectives, and budget – and we can execute complete programs or work with your internal marketing staff to round out or supplement their efforts.
No matter the size of the organization, we can help strengthen your physical security brand, improve your brand awareness in the security industry, build your stature as thought leaders, increase the size of your communities, and help you generate more leads. Contact us today, and let's get started!
Our expertise in branding, marketing, PR and advertising for security products includes:
Video surveillance cameras
Access control systems
Biometric readers
Management software
Predictive intelligence systems
Power systems
Identity management
Electronic locks
IP video surveillance cameras
PoE systems
Situational awareness
VMS (Video Management Systems)
Critical security technologies
Guards
Vehicle barriers and fences
Security industry vertical markets include:
Healthcare security
K-12 education security
Higher education security
Government security
Municipal government security
Airport security
Public spaces security
Stadium and arena security