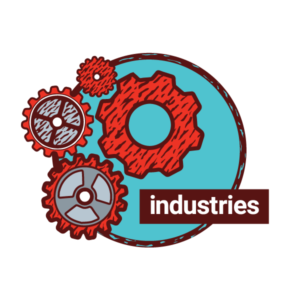 marketing for the cybersecurity industry

It is hard to find any publication or news channel that doesn't have a current story on cybersecurity risks, hacks, breaches and data losses. Some marketing firms do a brisk business in crisis management for data breaches, providing the strategy for companies whose data has been stolen.
While the names of many companies who have been hacked might be well known, the names of the cybersecurity firms that help organizations prevent, prepare for, and recover from attacks remain less well known. We're here to help change that.
As cybersecurity marketing specialists, we work with the cybersecurity providers that help find vulnerabilities, strengthen defenses and prevent data breaches. These firms work with companies before a breach or crisis occurs, so that they can be averted or minimized. We help cybersecurity companies create a brand identity, craft strategic messaging, reach the right target audience and meet communications objectives that support specific business goals.
We will help you to reach Chief Security Officers (CSOs), senior managers (CEOs, CIOs and COOs) and other key stakeholders across a range of communications channels. With the fragmentation of B-to-B media, finding and reaching these diverse targets is more of a challenge than ever before. We have the expertise to leverage paid, earned, owned and shared media with an integrated digital program that will put your message in front of the people you need to see it, with multiple touchpoints and approaches to make sure that message breaks through.
We offer a full range of marketing services for cybersecurity providers that can be tailored to your needs, objectives, and budget – and we can execute complete programs or work with your internal marketing staff to round out or supplement their efforts.
No matter the size of the organization, we can help your cybersecurity brand improve market awareness and thought leadership stature, increase the size of your communities, and help you generate more leads. Contact us today, and let's get started!