Giving Clients a New Virtual Platform in a Pandemic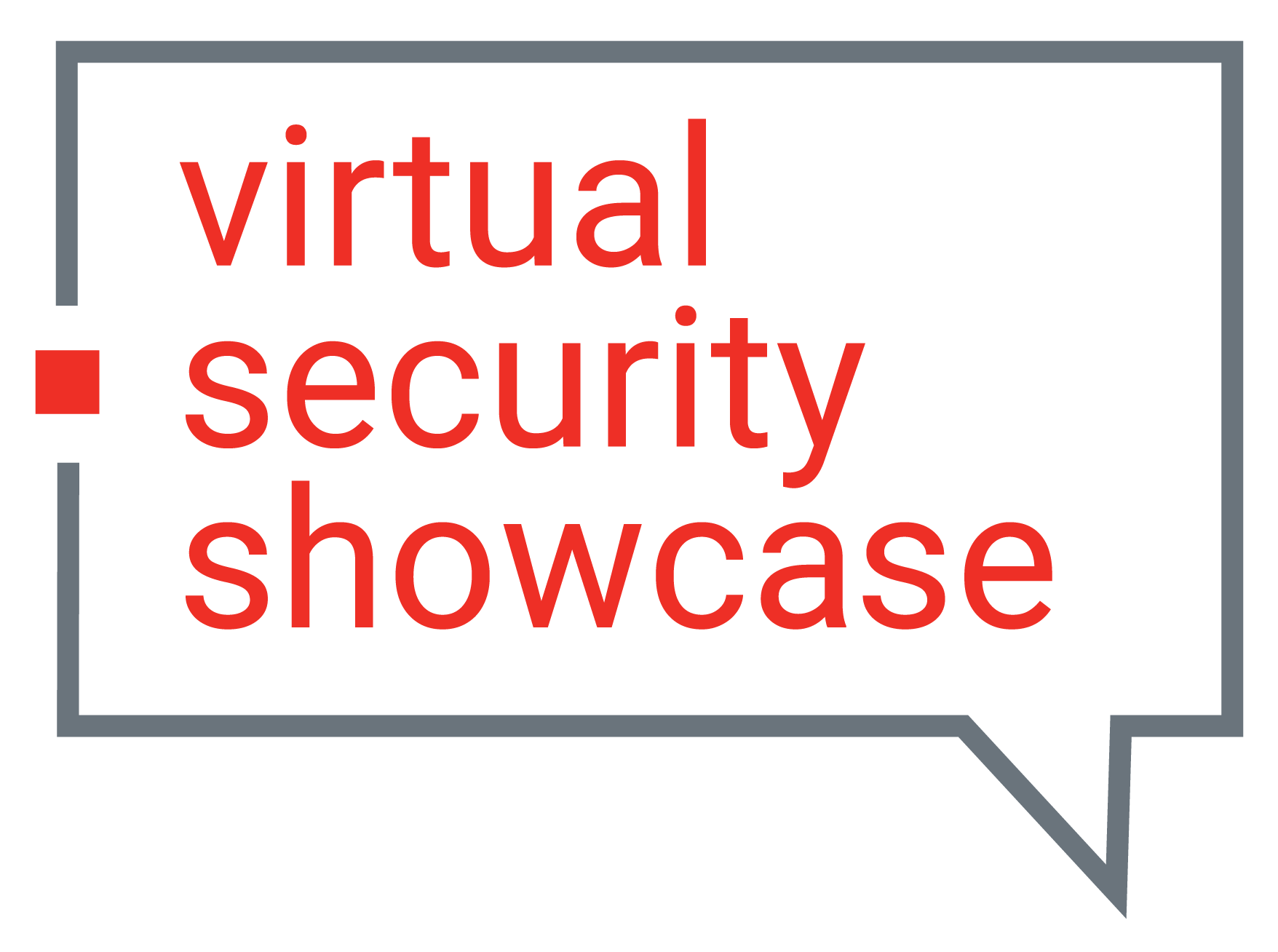 Success story:
Virtual Security Showcase
Situation:
With the world facing a new pandemic, most of the trade shows and conferences scheduled for 2020 were canceled. Because the most important show of the year for the physical security industry – ISC West – had been expected to take place in April, exhibitors and attendees were very abruptly left with a shortfall in their usual annual opportunity to present and learn about providers and their offerings.
Marketing objectives:
Provide a platform for physical security providers to present technology and demonstrate their offerings to their customers and prospects
Generate leads for clients
Replace the annual industry trade show with a forum for attendees to learn about vendors' products and solutions
Theme:
The Technology Expo for Today's World
program strategy and execution
To help support our numerous clients in the security industry, LRG created a new platform for a virtual trade show and branded it Virtual Security Showcase. LRG's security industry clients were invited to present at no cost.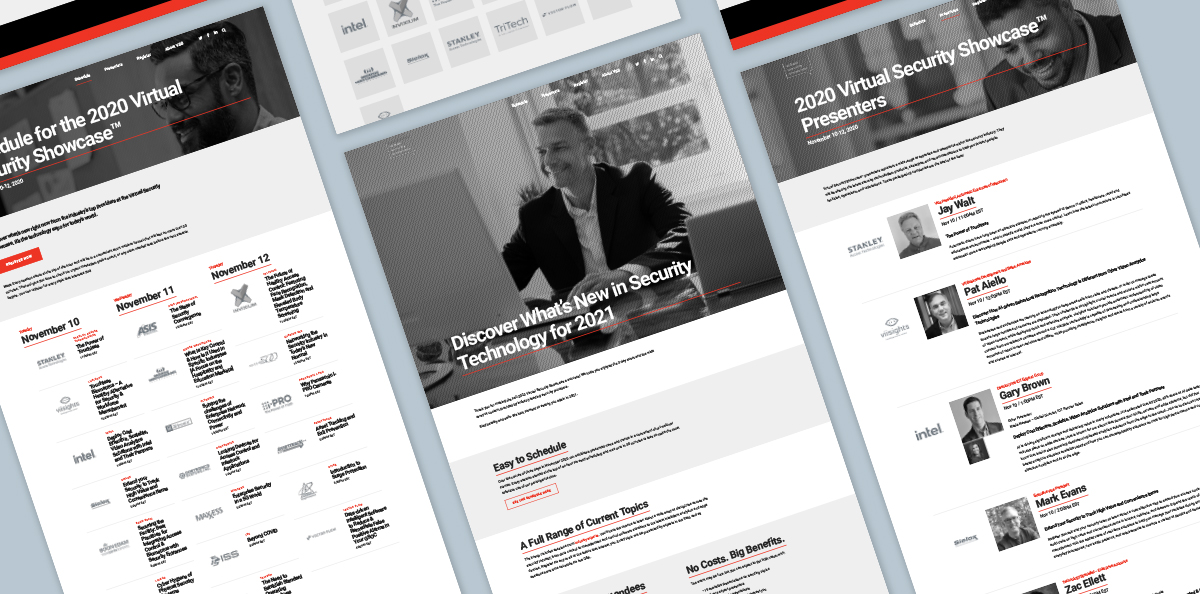 Within 4 weeks, LRG developed the branding and built a new website for the event with full functionality for visitors to learn about the various presenters and presentations, and to register for as many as desired. New brand profiles were launched on the social media channels Facebook, Twitter and LinkedIn as well.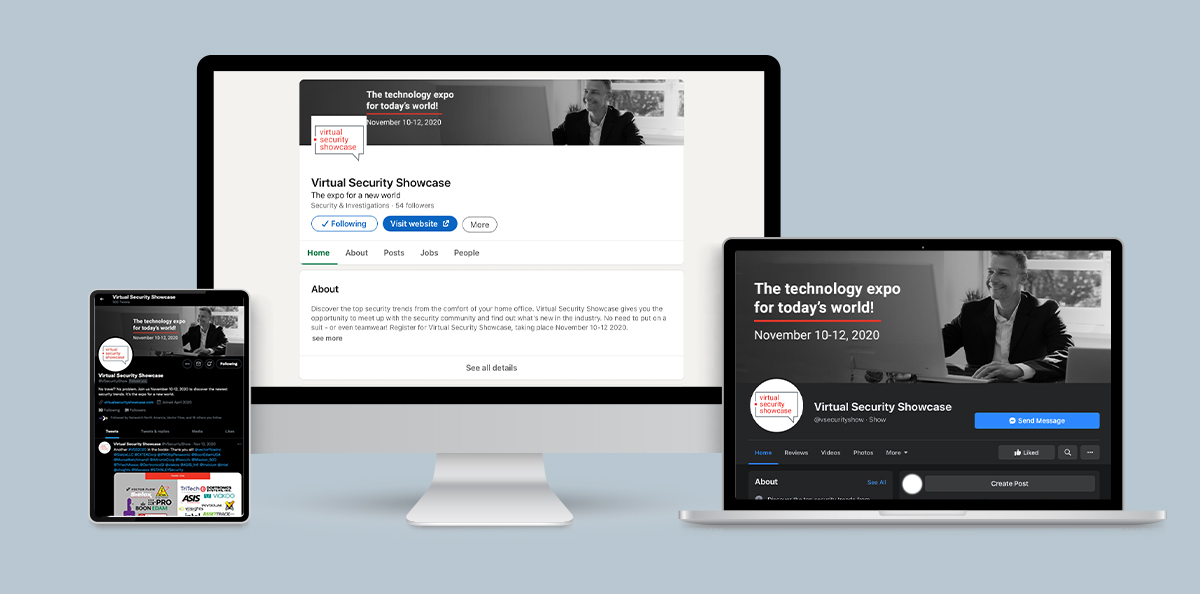 To promote the event, LRG used our considerable footprint in the industry for maximum reach. Using email marketing, a paid social campaign and banner ads on LRG-owned properties on security industry websites, we blanketed the target audience with information about the VSS. Because LRG manages the social media for many of our clients, we also leveraged those accounts to get the word out.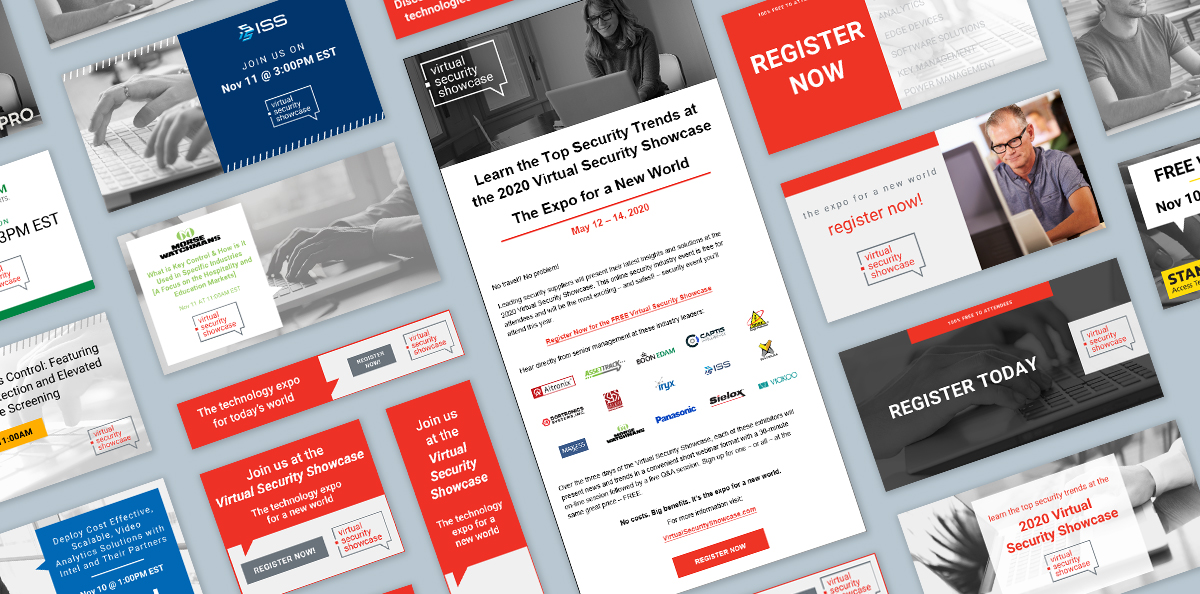 Twenty exhibitors worked together with LRG to build their presentations on the VSS-branded template, to rehearse and ultimately to present during the 3-day event. LRG promoted, hosted and moderated each session.
After the success of the first VSS, held in May 2020, LRG repeated the event in November.
The first Virtual Security Showcase had close to 6,000 registrants for the 20 sessions. Each participating client was provided with a database of leads that included their registrants and attendees.
At a time when many businesses were struggling to remain visible to their audiences, the VSS helped LRG's clients maintain and create new connections among security industry professionals – including manufacturers, their integrator and dealer partners, Architects/Engineers and others.