Making the Big Brand Transition Stick

Success story:
Panasonic i-PRO
Client:
When Panasonic Security, Medical Imaging and Public Safety business units split off from Panasonic to form a new separate company branded Panasonic i-PRO, LRG was tasked to make a smooth and seamless transition.
Marketing objectives:
Generate awareness of the new Panasonic i-PRO brand while leveraging over 60 years of Panasonic's professional imaging experience and reputation.
Create and launch branded programs and campaigns targeting specific end-user vertical markets to generate new leads.
Cultivate new channel partners focused on providing a higher level of integration services geared to specific vertical markets.
Support the launch of new product and technology introductions.
Generate sales leads for cultivation for each of the three business units.
Program strategy:
Create new messaging pillars focused on holistic solutions versus products with distinct value propositions.
Created and launched new i-PRO website employing Growth Driven Design that yielded 236,000 page views over the first quarter representing a 58 percent increase over the previous quarter.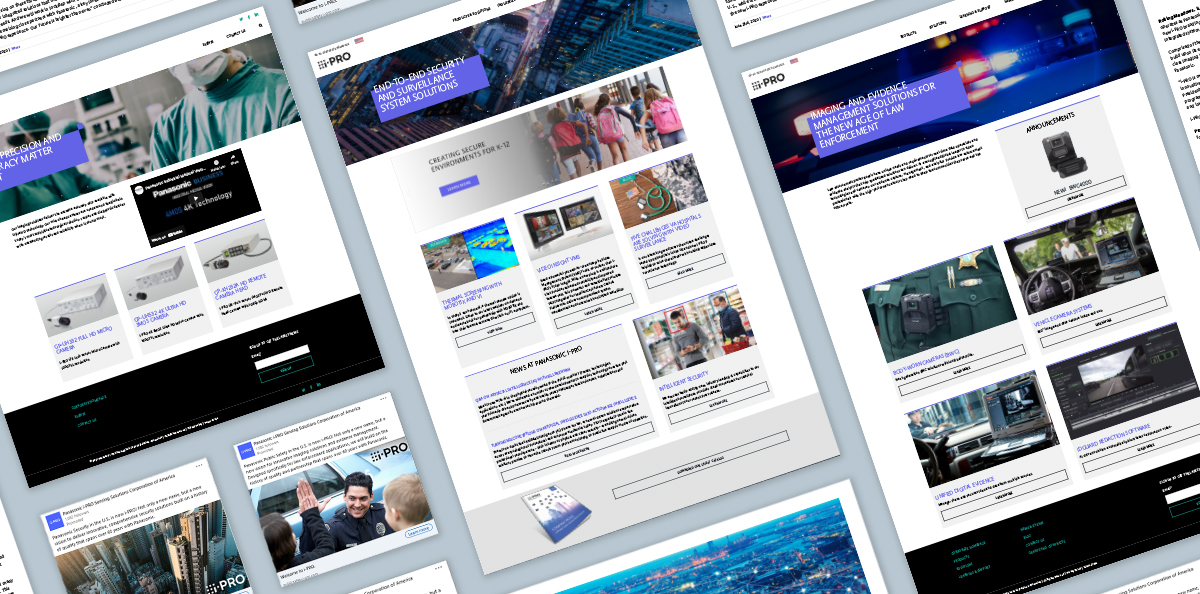 Created and launched i-PRO Premium Partner recruitment program employing multi-touch points which generated more than 55,000 impressions and numerous new partner conversations.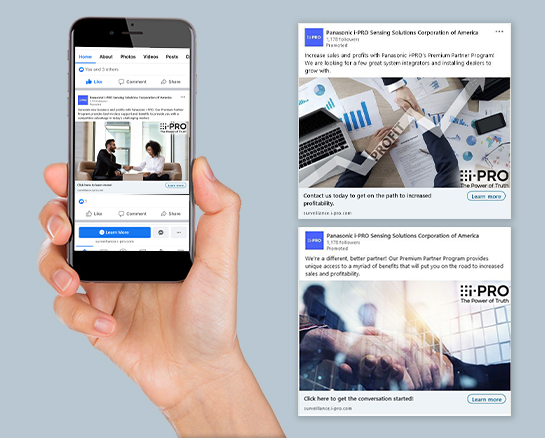 Created and launched i-PRO Secure Campus K-12 Education program employing multi-touch points which generated more than 1.2 million impressions and 34 sales inquiries.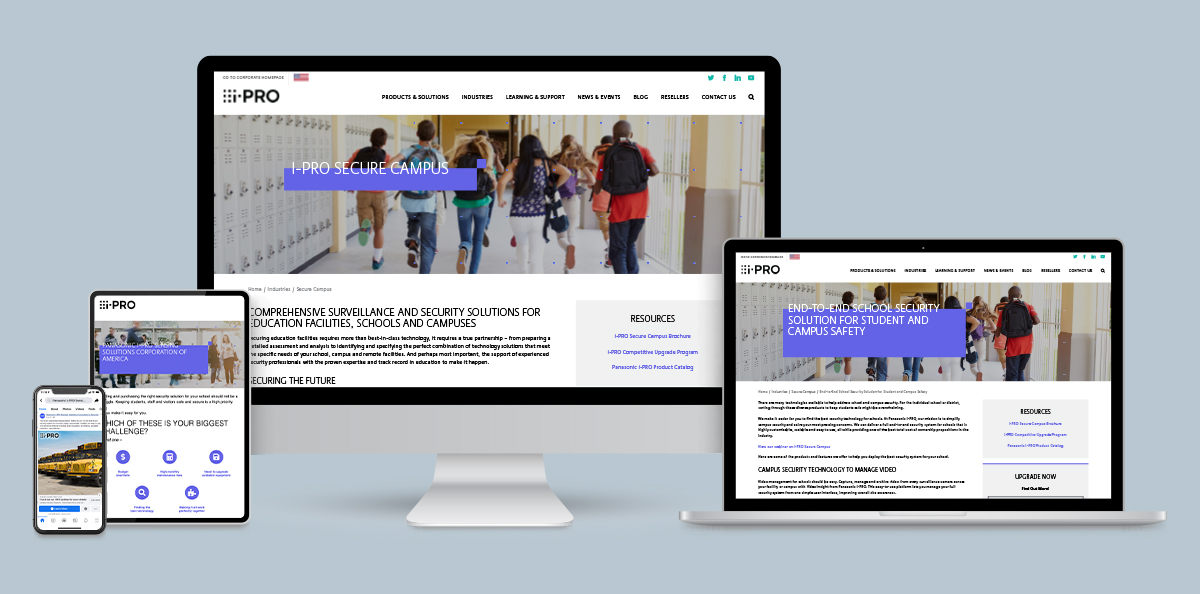 Launched new i-PRO Body-Worn Camera for law enforcement employing multiple touchpoints which generated more than 1 million impressions.